Plastic Makers Call for Global Agreement Among Nations to Eliminate Plastic Waste
On September 1, Dow Chairman and CEO Jim Fitterling and LyondellBasell CEO Bob Patel participated in the Wall Street Journal special event "Getting There: A Global Agreement to End Plastic Waste." They spoke on behalf of the American Chemistry Council and the International Council of Chemical Associations, which represent leading chemical and plastic makers in calling for a global agreement among nations to help end plastic waste.
The global plastics industry has proposed 5 principles to support an effective global agreement.
Have all nations agree on eliminating plastic waste, while providing flexibility and support to help meet the needs of individual nations.
Achieve widespread access to waste collection.
Recognize the role plastics play in a lower carbon future.
Support innovation in product design and recycling technology.
Measure progress through globally accepted definitions and reporting metrics.
ICCA encourages its members to share these principles with their local governments to help drive an effective global approach that eliminates plastic waste.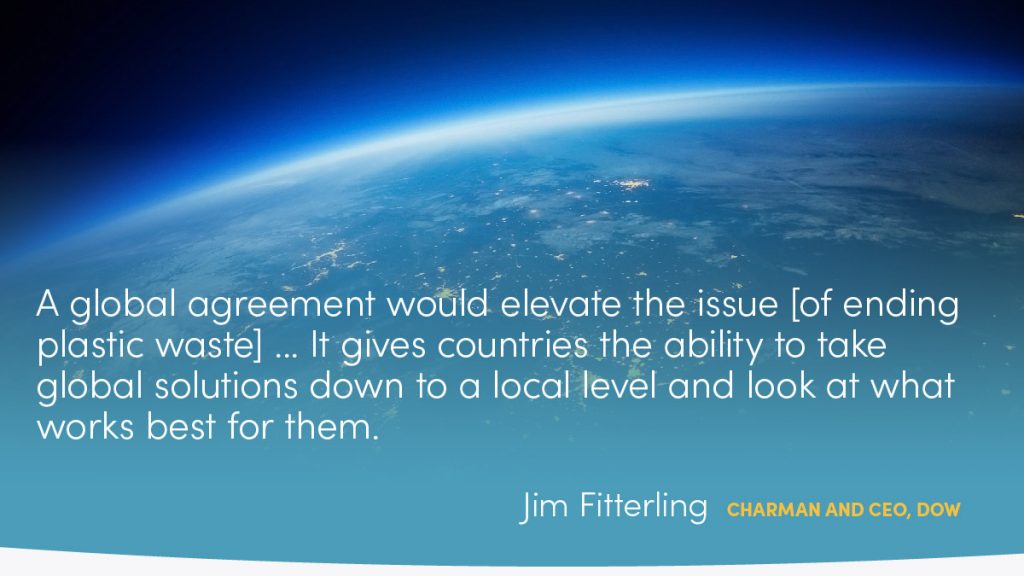 The Global Agreement
Resources: